PreBurn 5K & Tee Shirt Campaign
April 19

-

June 30

$20 – $35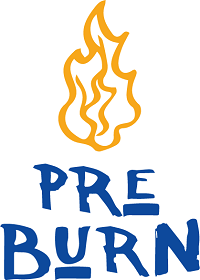 It's Back! To promote social connection, health, and wellness, NAMI Wood County is hosted the Second Annual PreBurn Virtual 5K! Either complete the 5K (3.1 miles) all at once or over several sessions. Runners, walkers, bikers, and anything in between are welcome to participate! Use this as an opportunity to exercise and get some fresh air. This is also a great opportunity to raise funds to support those affected by mental illness in Wood County.
Registration for the PreBurn virtual 5K opens Monday, April 26th runs through Friday, May 21st. T-shirts are available till June 30th. The 5K can be completed anytime between Monday, April 26th, and Friday, June 11th.
During all PreBurn activities follow all local, state, and national guidelines regarding COVID-19.
If you have a question, do not hesitate to email or call our office at info@namiwoodcounty.org and (419) 352-0626. We also advertise for events on our Facebook page, in the e-newsletter, and our newsletter. To learn more, visit the event webpage: https://namiwoodcounty.org/preburn-virtual-5k/.
Encourage your friends and family to sponsor a participant or donate to the PreBurn: https://namiwoodcounty.org/preburn-donations/