Going the "Social Distance"
It's back! To promote social connection, health, and wellness, NAMI Wood County is hosting the Second Annual PreBurn Virtual 5K! Either complete the 5K (3.1 miles) all at once or over several sessions. Runners, walkers, bikers, and anything in between are welcome to participate! Use this as an opportunity to exercise and get some fresh air. This is also a great opportunity to raise funds to support those affected by mental illness in Wood County.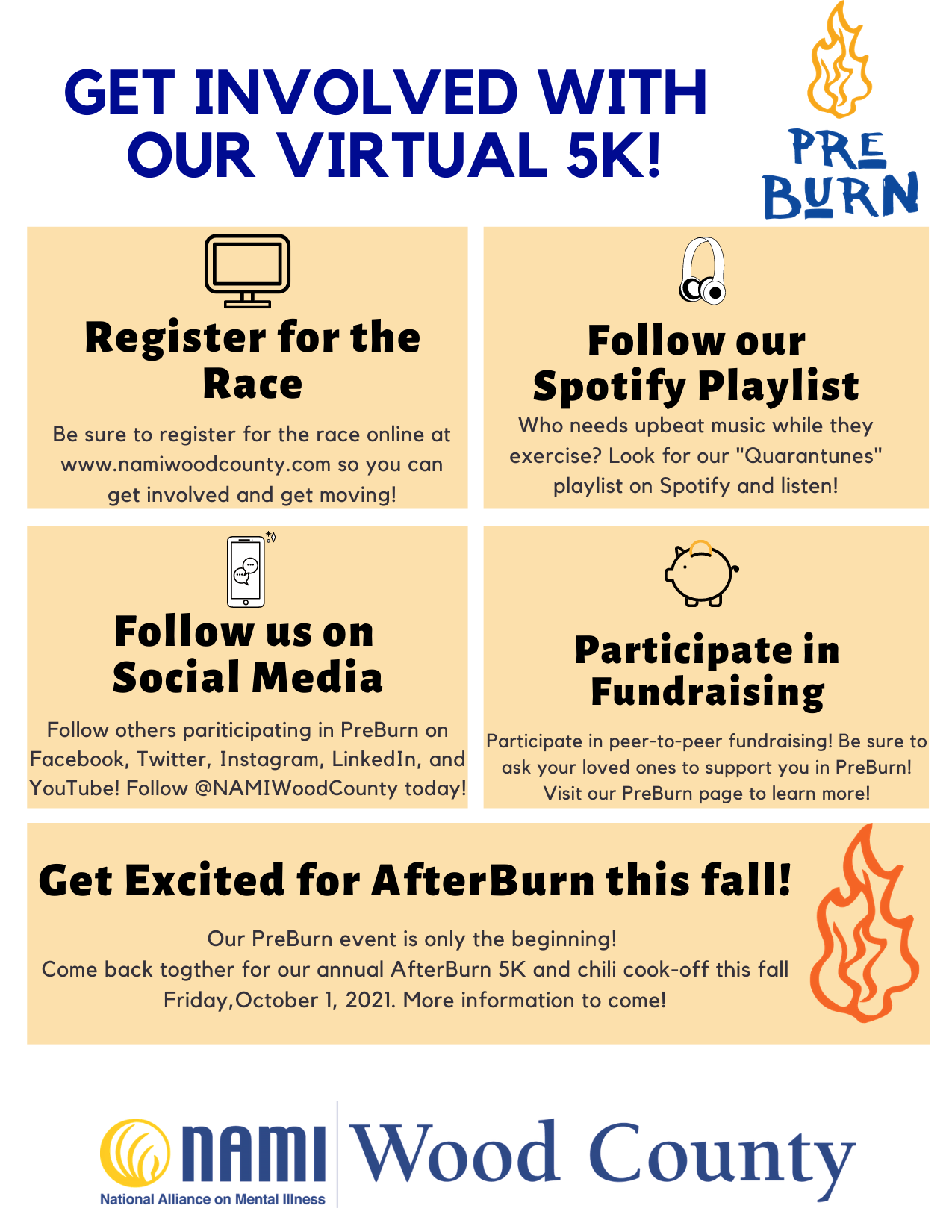 5K Registration & T-Shirt Sale
Registration for the PreBurn virtual 5K opens Monday, April 26th runs through Friday, May 21st. T-shirts are available till June 30th. The 5K can be completed anytime between Monday, April 26th, and Friday, June 11th. 
[tribe_tickets post_id="4589"]
During all PreBurn activities follow all local, state, and national guidelines regarding COVID-19.
T-Shirt Design Announced!
---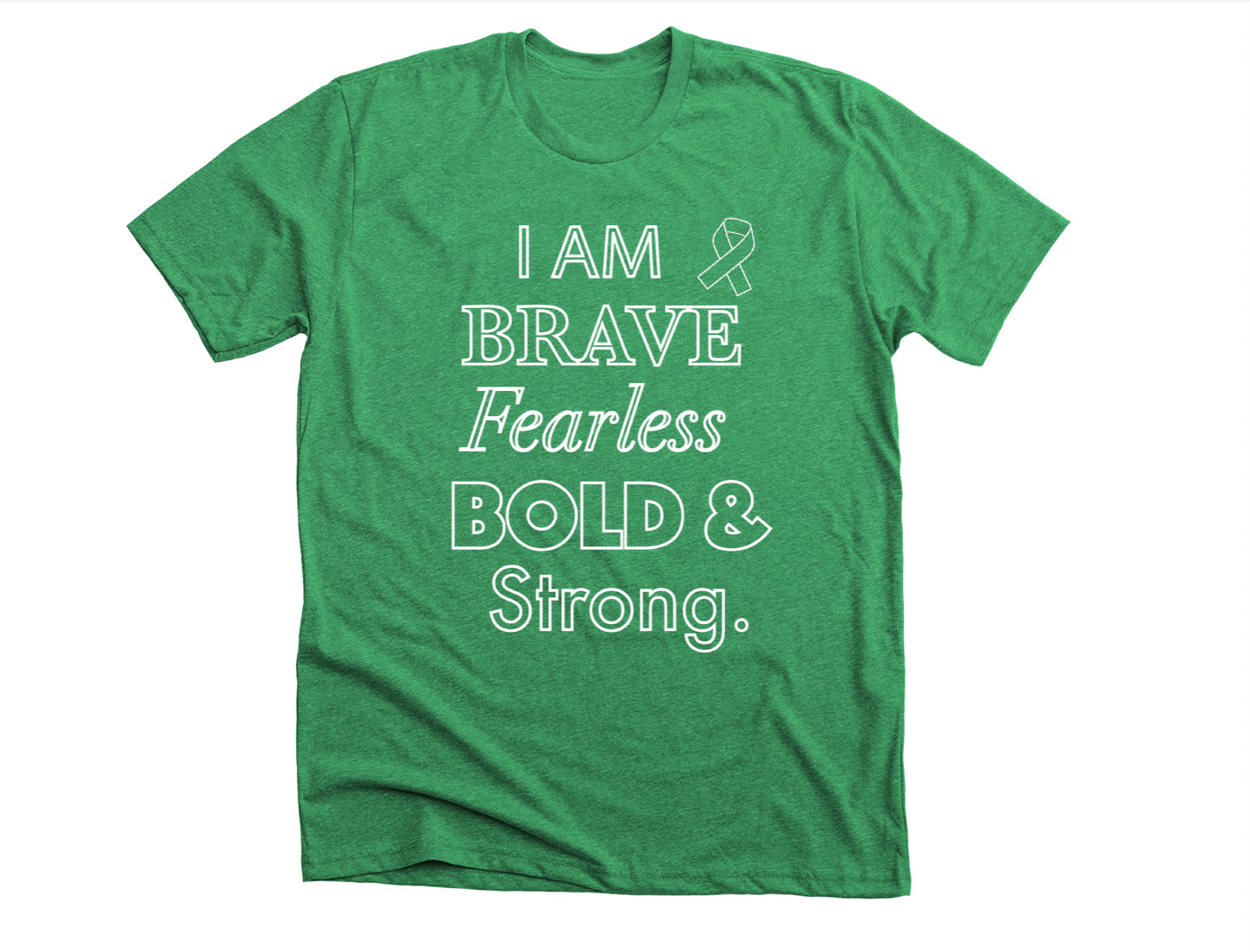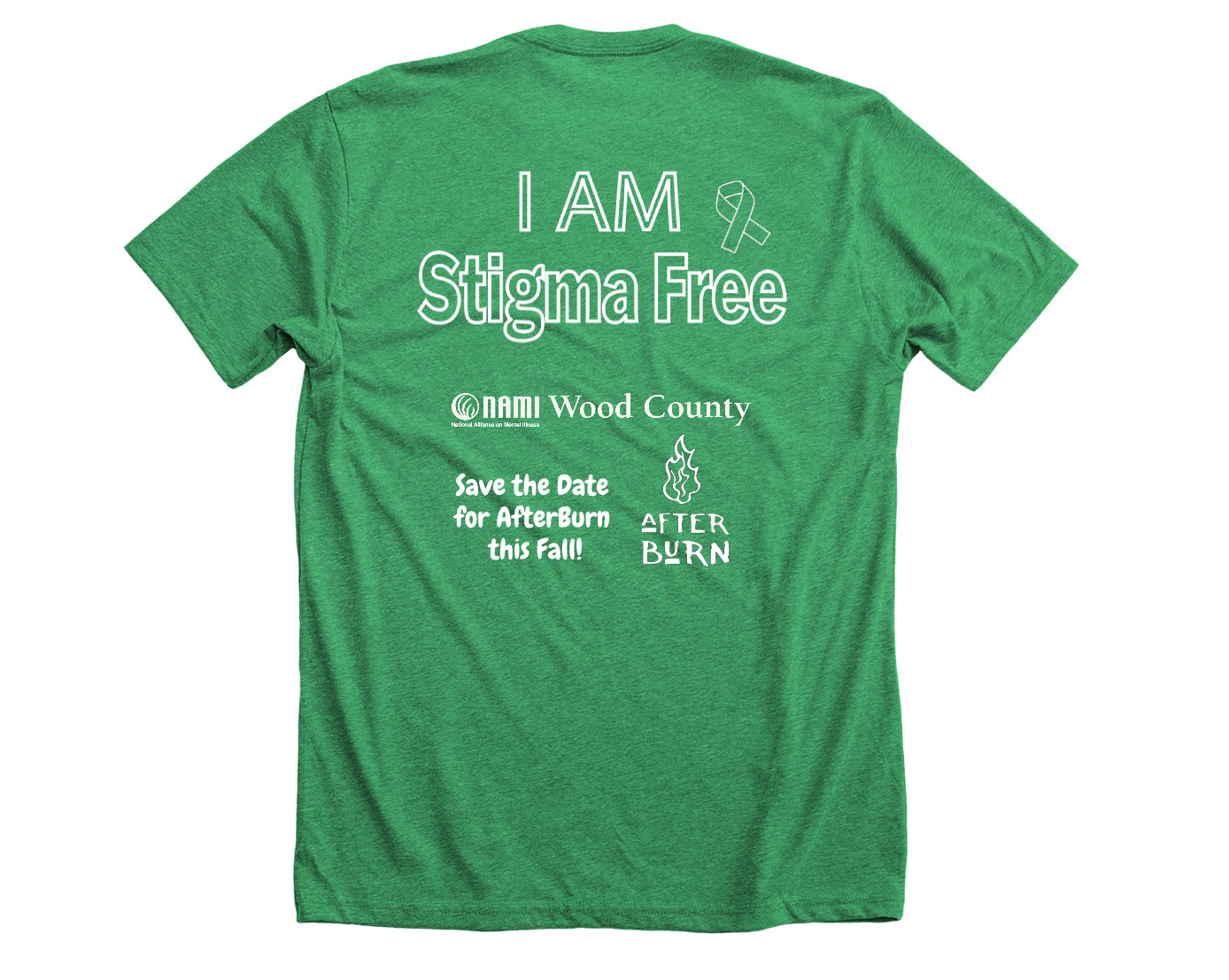 ---
Staying connected
Make sure to join the Facebook group once you register and follow our "NAMI Quarantunes" playlist on Spotify for some energizing tunes!
After you register, you should receive an automated email with additional instructions on how to stay connected and report your results.
Be sure to send us and your fellow runners messages of encouragement in the Facebook group. We're all in this together!
---
keyboard_arrow_leftPrevious
Nextkeyboard_arrow_right
Submitting Results
You may complete the 5K all at once, or over multiple sessions during the entire length of the race period. You can use any mode of exercise (i.e. running, biking, hiking). To win an award for the top male or female runner, the 5K must be run all at once. Submitting your results is optional.
You can use your app of choice to track your time and submit a screenshot of your finish time when you are done. This will allow you to see how your results compare to others. Results will be available on our website.
Results are due Friday, June 11th!
Top male and female runners will be announced on our social media on Friday, June 18th. Winners will receive a commemorative certificate and bragging rights!  
---
Questions?
If you have a question, do not hesitate to email or call our office at info@namiwoodcounty.org and (419) 352-0626. We also advertise for events on our Facebook page, in the e-newsletter and our newsletter.