About
The WRAP Workshop is a free of charge, self-designed, two-day course on identifying your personal wellness tools. WRAP was developed by a group of people who experience mental health and other health and lifestyle challenges. Your WRAP program is designed by you in a practical, day-to-day terms, and holds the key to getting and staying well. It does not necessarily replace traditional treatments, but can be used as a compliment to any other treatment options you have chosen.
While developing your own WRAP, you'll identify the Wellness Tools that will most benefit you. You will learn how to use these tools when needed; every day, or when you have particular feelings or experiences. WRAP will help you notice when things seem to be off balance in your life, and help you coordinate effective ways to get back to feeling your best. WRAP planning also includes Crisis Planning, an Advance Directive that lets others know how you want them to respond when you cannot make decisions, take care of yourself, or keep yourself safe. You will also develop a Post Crisis plan to guide you through the often difficult time when you are healing from a crisis.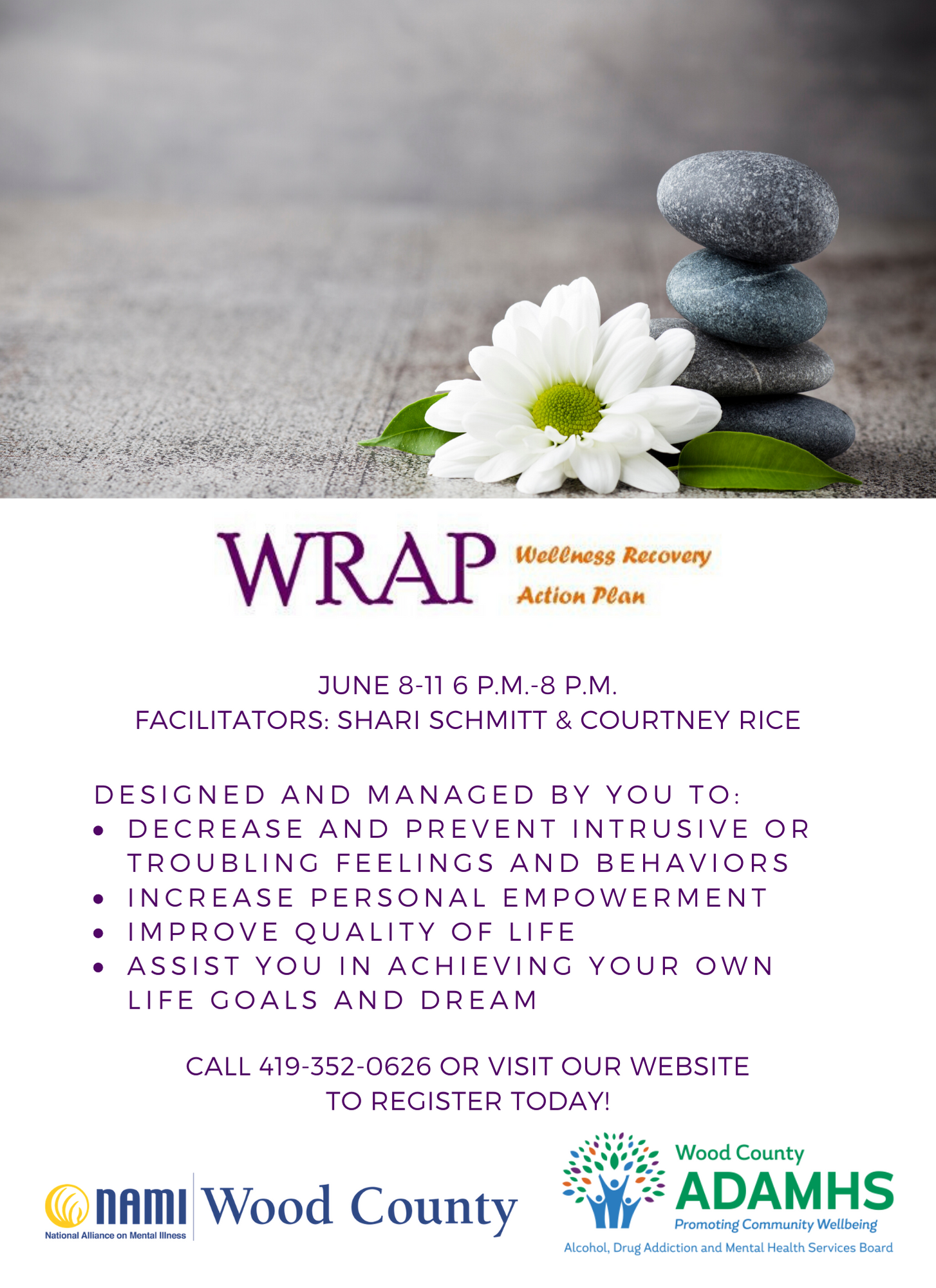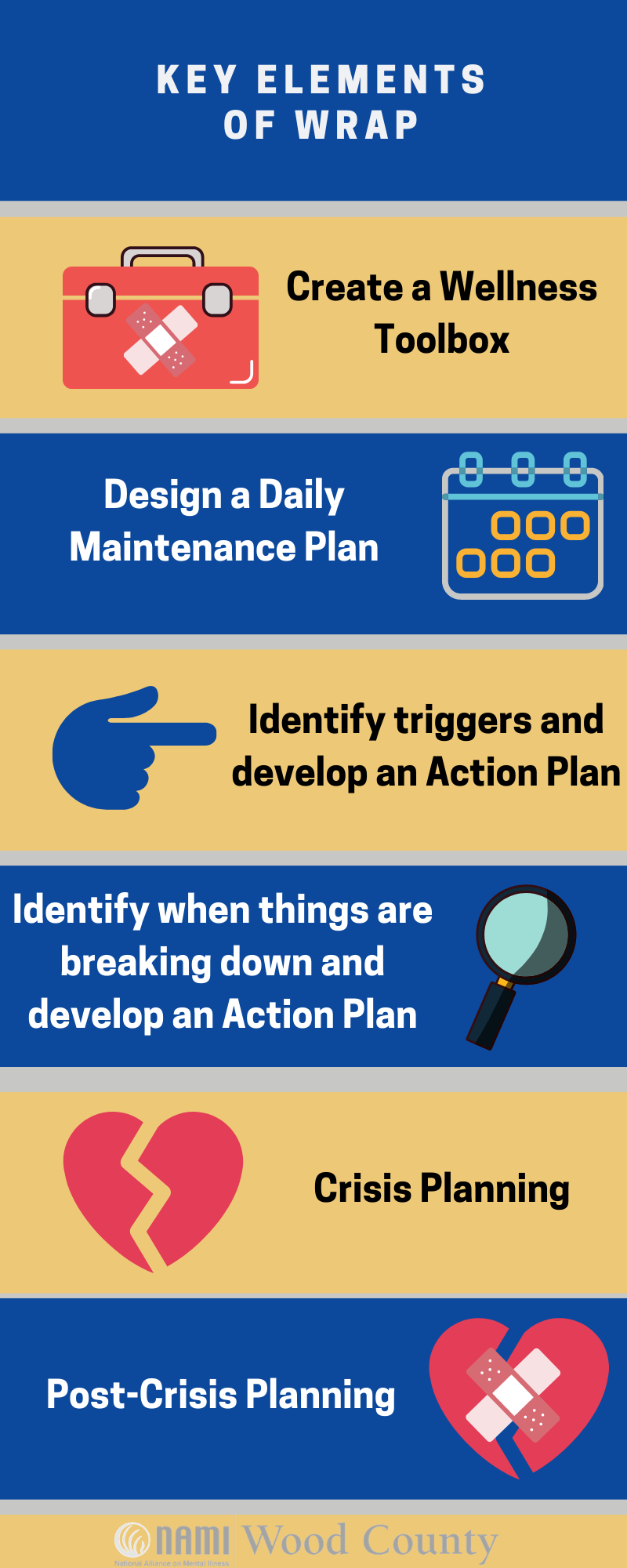 Next Class
Dates
Monday – Thursday, June 8-11, 2020
Time
6 p.m.-8 p.m.
Location
Details and instructions to join the new online format will be given with registration.
Facilitators
Shari Schmitt & Courtney Rice
Not able to make a workshop?
Schedule a WRAP one-on-one session by calling our office at (419) 352-0626.
REGISTER HERE
Learn More About WRAP