What is CIT?
CIT (Crisis Intervention Team) programs are local initiatives designed to improve the way law enforcement and the community respond to people experiencing mental health crises. They are built on strong partnerships between law enforcement, mental health provider agencies and individuals and families affected by mental illness.
Community partnerships are the key to a successful CIT program. Only by working together can law enforcement, mental health providers and advocates improve the way a community responds to a mental health crisis.
What is the Advanced CIT Training?
Advanced CIT training courses are centered around specific topics based on community need, for officers who are already CIT trained. This Spring 2021, our 8-hour Advanced training will be centered on trauma, in partnership with the Cocoon and BGSU.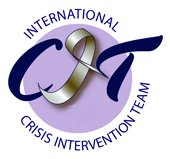 Browse National CIT Information
CIT Trainings
Since 2012, there have been twice yearly CIT Trainings for law enforcement officers, one advanced training and one dispatcher trainings in Wood County. The program has expanded to include CIT for Fire and EMS and another companion course to teach behavioral health clinicians about the criminal justice field.
CIT Training Schedule
All trainings are from 9am-5pm and held at the NAMI Wood County office, unless otherwise stated on flyers and registration forms.
Advanced CIT Training
September 22 OR 23, 2021
The Crisis Intervention Team Annual Meeting
This meeting was to recognize outstanding contributors of the CIT program and to gather for comradery. The event featured a guest speaker, a meal and the annual awards. The annual award recipients are individuals that have gone above and beyond in their role for the CIT program.
Register Now!
keyboard_arrow_leftPrevious
Nextkeyboard_arrow_right