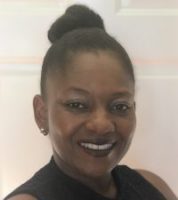 Angela Landgraf, LSW
Board Chair
As a longtime Residence of Bowling Green and a Licensed Social Worker, working with NAMI Wood County has afforded me the opportunity to be an active part of the Community in which I live. As a family member of someone with a mental illness I am aware of the importance of getting timely and accurate information when needed. Being a part of NAMI Wood County makes me proud of the work that is accomplished daily by our Staff and Volunteers. NAMI opens the doors to individuals that are looking for compassion and guidance and I am happy to be a part of this commitment.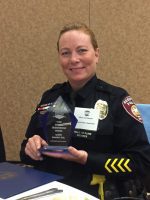 Jodi Johnson
Board Vice Chair
I have been a Police Officer with the City of Rossford for almost 23 years. I was introduced into NAMI Wood County approximately five years ago during a training that was provided by NAMI for the CIT program. This is a program that educates Police Officers for better understanding on how to work with individuals dealing with a mental health crisis. The CIT program has since expanded in NAMI Wood County by training Dispatchers, Fire/EMS, and Mental Health providers, all to coordinate better communications to help people living with mental health conditions and helping to provide services to individuals and their families. After attending and graduating from the CIT training and gaining more knowledge on these situations that are presented to Officers in the field, I was then blessed to join the board staff. I have been serving on the board for five years now and enjoy helping and networking with other people and agencies to help provide support and services to people.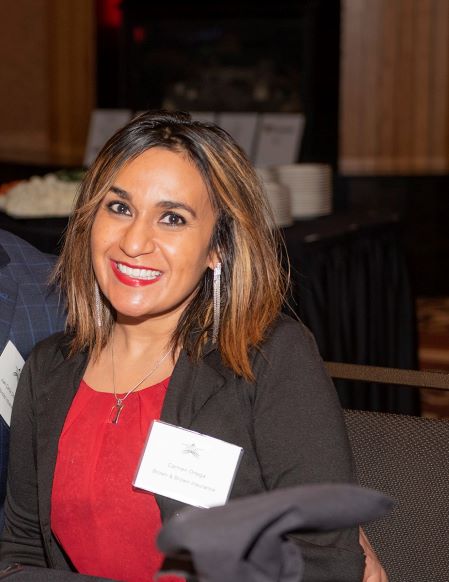 Carmen Ortega
Board Treasurer 
I am passionate about this Board, and what they do, because I know what it is like to live with Mental Illness. I know firsthand the stigma associated with Mental Illness and the misconception of what people like myself can and cannot do. My ultimate goal is to reach out to those affected with mental health conditions and let them know they are not alone; let them know help is available! I currently serve on two other Non-Profit Boards, Legal Aid of Western Ohio / Advocates for Basic Legal Equality, for which I am the Vice-President, and Great Lakes Community Action Partnership (formerly WSOS). I believe in giving back to the communities and organizations that helped me when I needed help. I am an insurance agent my day, but my most important job is being a Mom to Patrick and Xavier.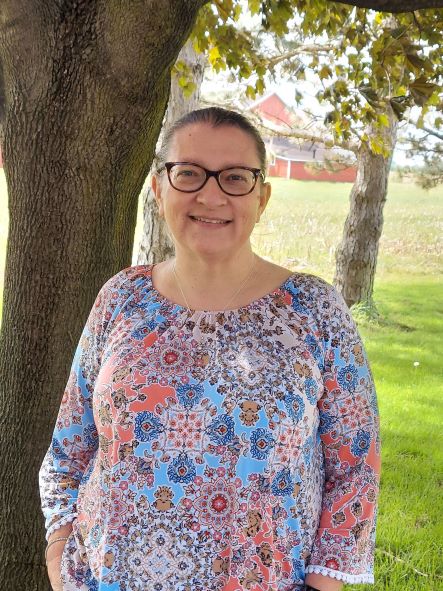 Leanne Eby
Board Secretary
I first came to NAMI twenty years ago as a parent in search of answers after my child received a mental illness diagnosis. Just like any other health diagnosis, I needed to be educated on what mental illness meant, its affect on my loved one and how it would play a role in our family. NAMI was there for all of that and more. I give back to NAMI by not only sitting on their Board of Directors but also through facilitating the same groups that helped me all those years ago.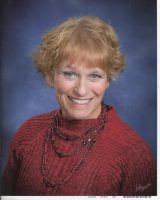 Carol Asmus
Board Member 
Hi I want to be a part of a growing community that helps resolve mental health issues that plague not only Wood County but America.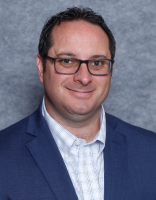 Adam Davenport
Board Member
I have been involved with NAMI Wood County for over 10 years in every capacity from volunteering, being on committees, board and eventually chairman of the board.  I believe in the mission and everything that NAMI Wood County does for educating people who are both diagnosed with a mental illness or people who are affected with mental illness in other ways.  I have seen so many people see and hear things and ideas from others in the same position as them and give them hope It is a smaller but growing community in the County, State and Nation.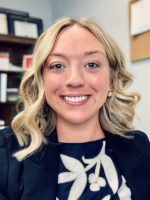 Erin White, Psy. D
Board Member 
I relocated from Upstate New York in May 2019, and joined the Wood County NAMI Board of Directors in February 2020. Originally from the state of Michigan, I graduated from the University of Michigan in 2010 with a BA in Psychology and Criminal Justice. I moved to Los Angeles, California to attend graduate school at The Chicago School of Professional Psychology-LA and earned my doctorate in Clinical Forensic Psychology. Following graduate school, I worked for the New York State Office of Mental Health at a Forensic Psychiatric Center and then became an Assistant Research Professor for the University at Buffalo. My expertise primarily includes psychological/intellectual assessment and forensic evaluations, education, and training. I currently work in Toledo, OH at a certified Forensic Center where I conduct forensic/mental health evaluations for 13 Northwest Ohio counties.  The mental health field and its interaction with the criminal justice system is a passion of mine, and I joined the NAMI Wood County Board to better serve the community in which I work and live.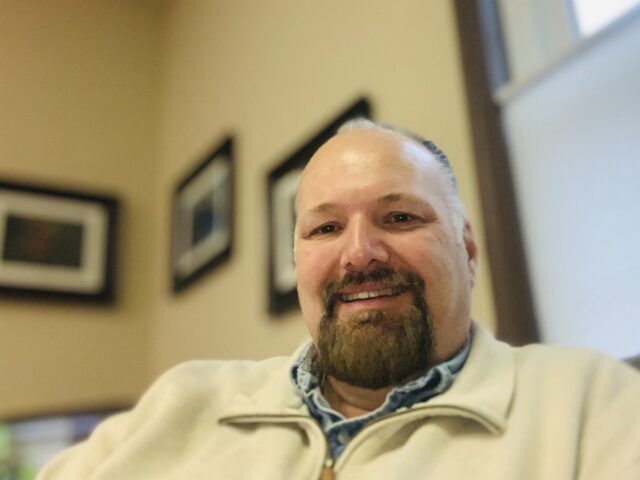 Derek Lee, MRC, CRC, LPCC-S, DBTC                                                Board Member
Mental health is both a career and passion for me. Spending the past two decades as a resident of Wood County and also as a mental health provider here resonates with the importance of having the best services that we can for our community, and NAMI is pivotal making that happen. While I hold several professional roles as a clinician, administrator, researcher, and professor, the most important role is how I can positively impact my community. I am not only proud of the work that NAMI Wood County is doing, but excited at what lies ahead and honored to be part of that process.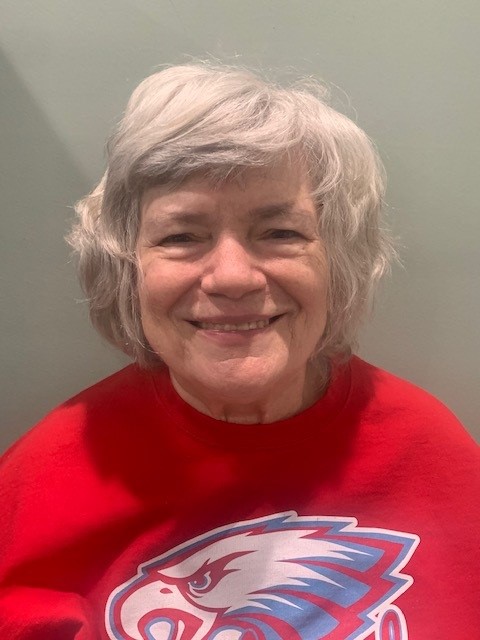 Monica Lewis
Board Member 
NAMI Wood County gives hope to people and families. I believe that is very important.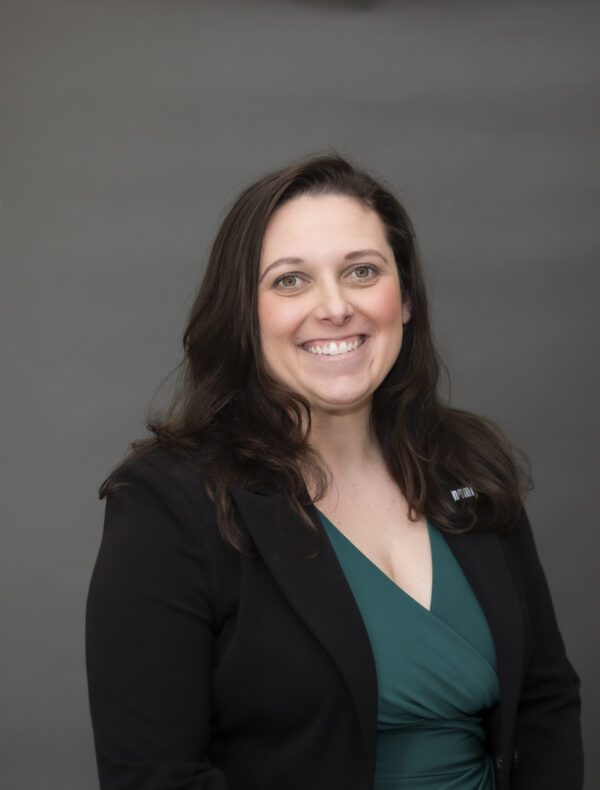 Jessica Hartman, MPH
Executive Director

I have been with NAMI Wood County in various capacities for over 12 years. I am a family to family teacher, a family support group facilitator, and will be a NAMI Basics teacher. I have worked in various roles in the mental health field, including a residential setting and a psychiatric inpatient setting. I have coordinated and taught Mental Health First Aid and Crisis Intervention Team training for more than 7 years. I am a member of the NAMI Ohio board and the Ohio Suicide Prevention Foundation board of Directors. I continue to enjoy the time at NAMI Wood County and watching the organization grow in ways I never imagined. Making a difference in the lives of people struggling has been the most rewarding.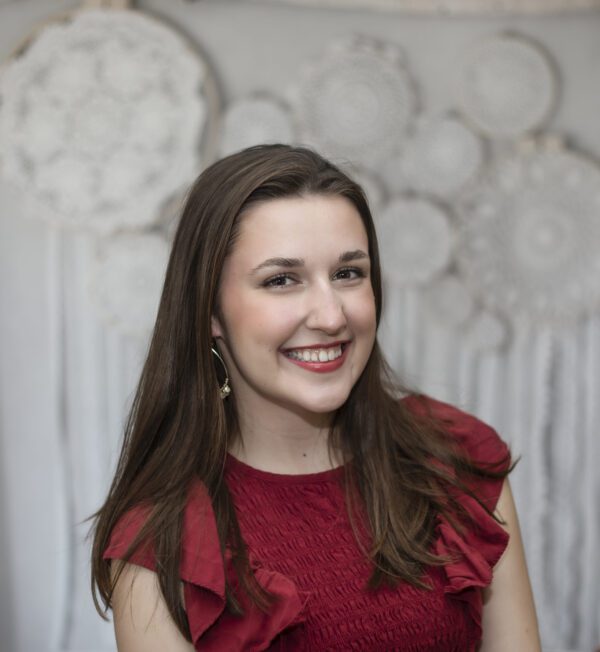 Madison Atkinson
Office Coordinator
Hi! I am currently a senior at Bowling Green State University. During the summer of 2022, I was the CIT intern at NAMI Wood County. I am super excited to join as the Office Coordinator and learn more about the mental health field. Upon graduating this spring, I am looking to continue my education and become a school counselor. I have loved working at NAMI Wood County and I can't wait to continue to help and show hope to those who are struggling with a mental illness!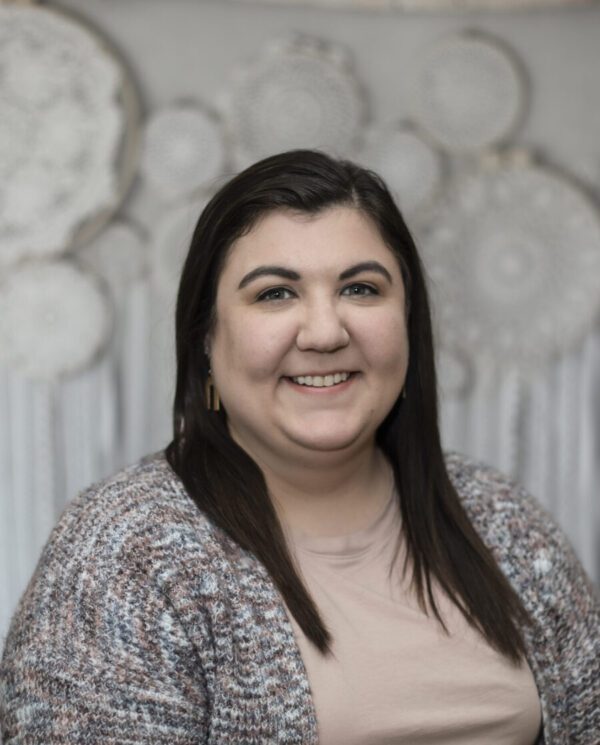 Courtney Rice, MSW, LSW
Manager of Development and Marketing

I have worked with NAMI Wood County in my current role for about 4 years, but I have volunteered with our organization in many capacities over the years. I have my Bachelors of Art in Psychology from Bowling Green State University, my Master of Social Work from University Toledo, and am a Licensed Social Worker in Ohio. I am also a Mental Health First Aider Instructor and a Question, Persuade, Refer Trainer. NAMI Wood County has had an influence on my life, and I want to show the community just how impactful this organization can be for them too.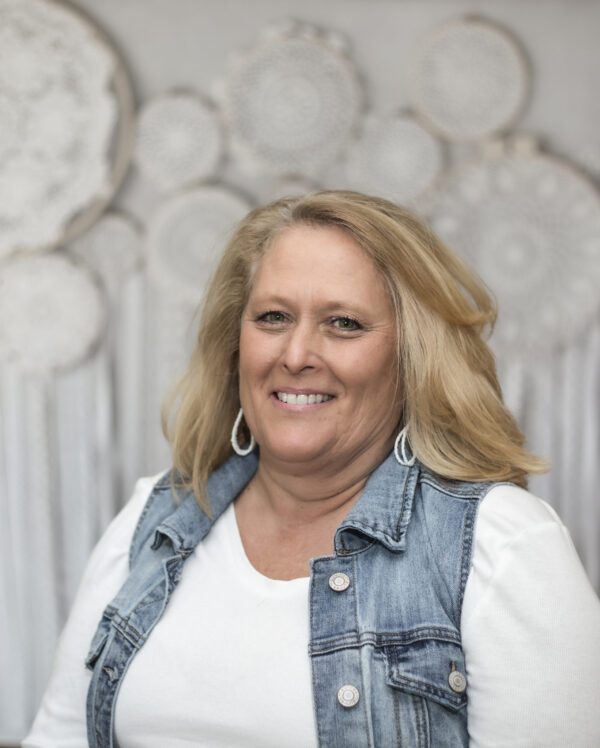 Shari Schmitt
Fiscal Agent

I have been a staff member at NAMI Wood County since 2010. Along with my position here, I facilitate many classes and support groups.  Family is the foundation for me and in helping others I also help myself to see there is a life beyond mental illness.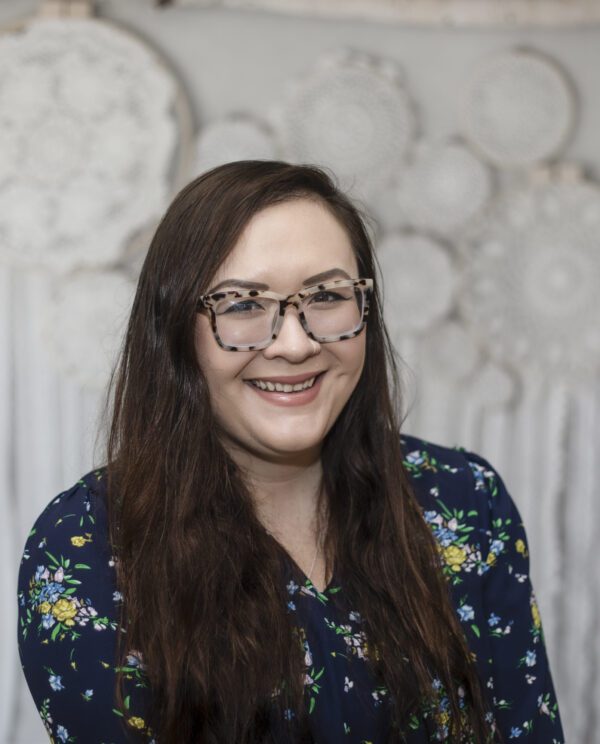 Amanda Like, MSW
Manager of Programs and Community Education

Through my lived experience with mental illness, it has become my passion and (I believe) my purpose to help those touched by mental illness to live happier and healthier lives. As a NAMI Wood County Staff Member and program facilitator, I take great pride in helping other peers on their own paths to recovery.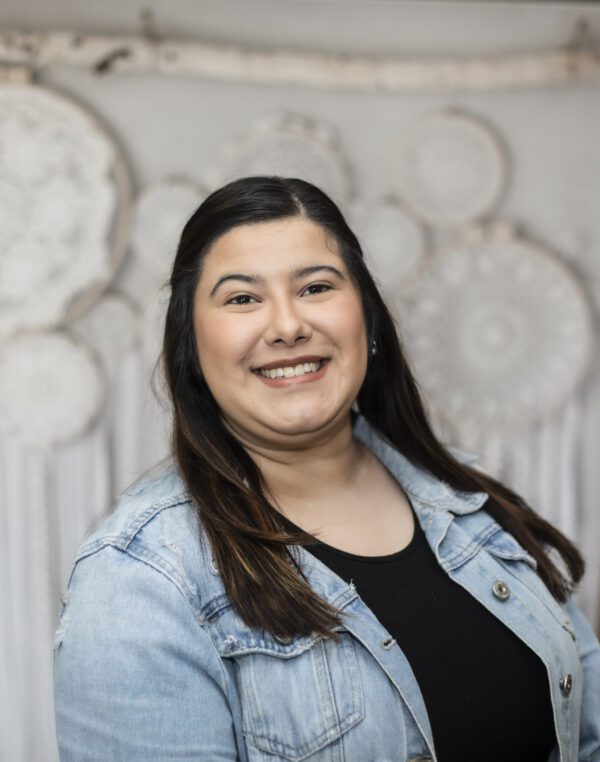 Brianna Snow, CFLE-P
AOT Family/Client Advocate

During the spring of 2020, I was with NAMI Wood County as an events and programming intern, and I am thrilled to be back with NAMI to take on the role of AOT Family/Client Advocate. I graduated in May 2020 from BGSU with my Bachelor of Science in Human Development and Family Studies and am continuing my education through the school counseling graduate program. I am excited to be part of NAMI's team!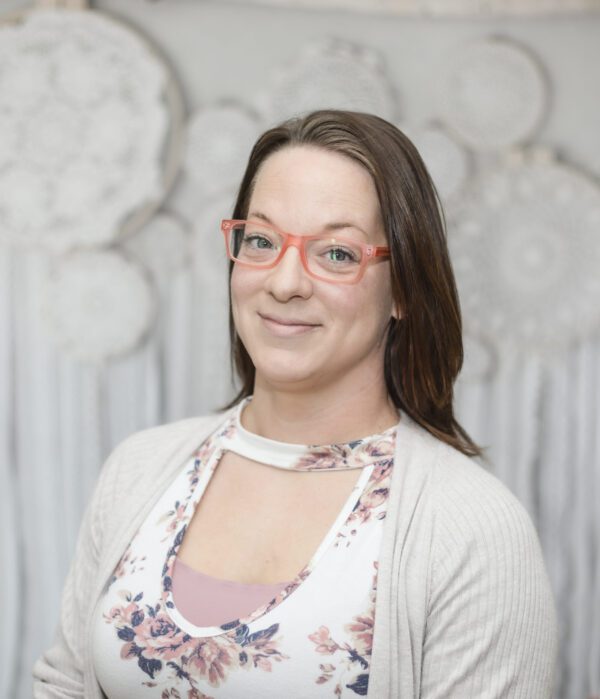 Crista Metzger-Leady
PAC Advocate (for Wood, Hancock, and Lucas Counties)

My role caters to parents and caregivers and gives them the support that they need as they navigate multiple youth serving systems. I spent several years of my young adult life overcoming addiction and battling my own mental health and found sobriety and inner peace by using my hands to create art through my undergraduate study in sculpture and glass blowing at BGSU, where I obtained my BFA. After graduating, I spent years in different job roles before really discovering my passion for helping and advocating for my peers and youth in the community so that they too can find the best version of themselves. I look forward to helping families in my community and I couldn't have found a better organization to do it from.