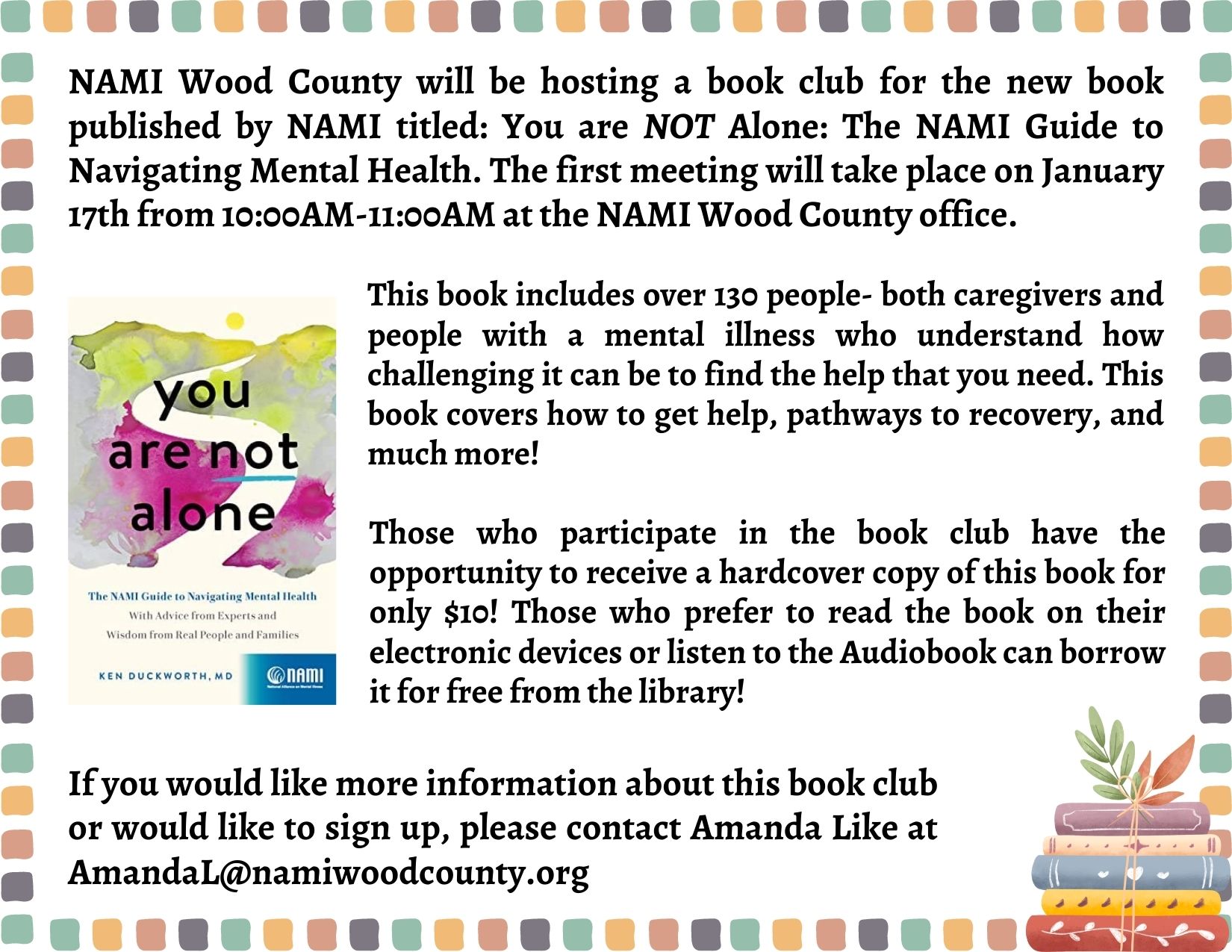 ---
Nite Out is a great gathering opportunity for food and fellowship for people that seek mental health services in the Wood County community.
What to Expect
Peer gathering 6 times a year for 2 hours, free of charge
During the summer there is a day outing
Casual experience with peers and other members from NAMI
Meal and activity with peers
How Will You Benefit?
Attendees of Nite Out with NAMI have the opportunity to form relationships with others working through similar issues, while enjoying a relaxed atmosphere. During the group time there is time to talk with the NAMI staff in an informal setting.